Custom Search
Welcome to the Lincoln MKZ Forum - home of the Lincoln MKZ Club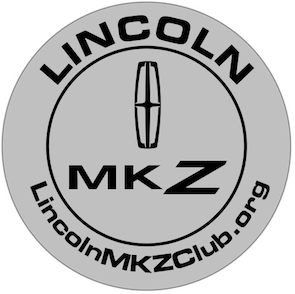 Start new topics and reply to others
Subscribe to topics and forums to get email updates
Get your own profile page and make new friends
Send personal messages to other members
Create a photo album and post photos
Receive special offers and discounts
Invitations to events. . .and more!
Click here
to create an account now
A change for the better, or not so much? Thoughts!
Started By
easyrider
,
Jul 25 2017 10:22 PM
Best Answer easyrider , 07 August 2017 - 09:18 AM
Thanks all for your personal thoughts and input on this topic. Enough said.
Go to the full post
Posted 25 July 2017 - 10:22 PM
As many of you may well be aware by now, Lincoln has decided to change the appearance of there 19"
(20 spoke) brushed aluminum wheel offered as standard equipment on some models of the MKZ, replacing it with a Magnetic Grey painted version of the same wheel.
This change was put into affect sometime mid model year from my understanding, and this unbeknownst to many of the sales managers and staff alike from what I've been told.
Having said that, when I inquired further regarding a possible motive for the change, some have responded that the change was based on requests from many Lincoln owners who hadn't particularly taken a liking to the brushed aluminum finish on the wheels as originally offered.
In any regard I for one had expected to see a brushed aluminum wheel as ordered on my car, but instead was surprised when my Z arrived with the painted ones.
What are your thoughts on Lincoln's decision to make this change mid year, with no advanced warning to dealers and sales personnel of the change, in fact much of the visual advertisement, brochures and such to date has not indicated any such change to the wheels as shown.
Question: What would be your prerogative of the 19" spoked wheel if selected, Brushed Aluminum or Painted? : )
Edited by easyrider, 25 July 2017 - 10:30 PM.
---
Lose this advertisement by becoming a member. Click here to create a free account.
---
---
---
---
---
---
---
---
---
---
---
---
---
---
---
---
---
---
---
Custom Search
Privacy Policy
Terms of Service ·