Custom Search
Welcome to the Lincoln MKZ Forum - home of the Lincoln MKZ Club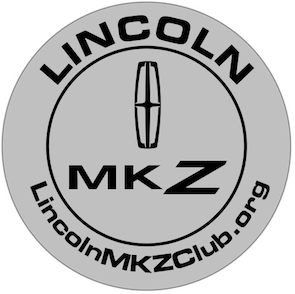 Start new topics and reply to others
Subscribe to topics and forums to get email updates
Get your own profile page and make new friends
Send personal messages to other members
Create a photo album and post photos
Receive special offers and discounts
Invitations to events. . .and more!
Click here
to create an account now
2007 MKZ Key Stuck in Ignition
Started By
JSH2201
,
Dec 12 2014 07:37 AM
Posted 12 December 2014 - 07:37 AM
Please advice on how to fix a Key Stuck in Ignition for a 2007 MKZ
---
Lose this advertisement by becoming a member. Click here to create a free account.
Posted 12 December 2014 - 08:43 AM
I'm not being a wise guy but you should call a locksmith.
---
Posted 12 December 2014 - 09:18 AM
I had the same problem with the key getting stuck in my 2002 Explorer Sport Trac. It happened just as we were getting ready to take a cross country trip to my dads back in 2012 to pick up some stuff. I had to keep a towel draped over the steering wheel to hide the fact the key was still in the ignition. Good thing Ford has the keypad on the door. Finally, after a week, the key decided to release its grip on the ignition switch. Turns out the key ridges were so worn down from use, that it just got stuck in the switch. I no longer use that key!
---
Posted 12 December 2014 - 11:29 AM
TSB 07-02-01

FORD: 2006-2007 Fusion
LINCOLN: 2006 Zephyr
MERCURY: 2006-2007 Milan


ISSUE:
Some 2006-2007 Fusion, Milan and 2006 Zephyr vehicles built before 9/4/2006 may exhibit a customer concern of the ignition key getting trapped or a shifter slider binding condition. Most of the key trapped conditions are caused due to a binding shifter button which does not allow the pawl to contact the park detect switch.

ACTION:
Follow the Service Procedure steps to correct the condition.
Edited by drolds1, 12 December 2014 - 11:30 AM.
---
---
Custom Search
Privacy Policy
Terms of Service ·