Custom Search
Welcome to the Lincoln MKZ Forum - home of the Lincoln MKZ Club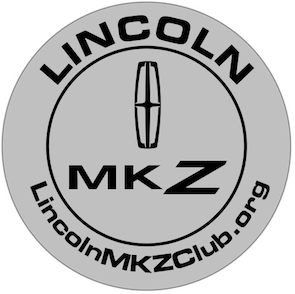 Start new topics and reply to others
Subscribe to topics and forums to get email updates
Get your own profile page and make new friends
Send personal messages to other members
Create a photo album and post photos
Receive special offers and discounts
Invitations to events. . .and more!
Click here
to create an account now

2014 MkZ Performance Mods
Started By
MediumWilly22
,
Sep 20 2016 08:37 PM
Posted 22 June 2017 - 01:16 PM
Any update on the springs? You still running them?
Devin
- 2014 MKZ 3.7 - 2006 Lincoln LS V8 -
---
Lose this advertisement by becoming a member. Click here to create a free account.
Posted 28 June 2017 - 07:30 PM
Installed H&R on all four corners and tested. Now in process of installing Eibachs. Currently running H&R on the front and Eibach on the rear. Will update when the process is complete. I was obviously initially turned off by the look at first, but it has grown on me and I'm glad I decided to continue the install. Now it's a matter of which kit performs better. Performance is what drove me to lower the stance to begin with.

---
Posted 20 December 2017 - 05:32 PM
Found a new mod. Steeda Strut tower brace for Ford Fusion. Problem is...the hood strut interferes. Get the Steeda Hood Strut kit for the same Ford Fusion and simply re-locate the factory hood strut to the new mount provided in the kit.
IMG_20171219_181850.jpg
119.58KB
0 downloads
IMG_20171219_181943.jpg
148.73KB
0 downloads
---
Posted 07 January 2018 - 12:22 PM
Hows the car feel after the brace? I am loving my Z with the RSB, stiffening the chassis up some more may not hurt...
Keep this going
Devin
- 2014 MKZ 3.7 - 2006 Lincoln LS V8 -
---
---
Custom Search
Privacy Policy
Terms of Service ·