Custom Search
Welcome to the Lincoln MKZ Forum - home of the Lincoln MKZ Club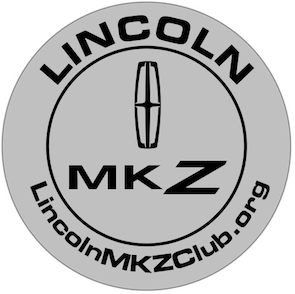 Start new topics and reply to others
Subscribe to topics and forums to get email updates
Get your own profile page and make new friends
Send personal messages to other members
Create a photo album and post photos
Receive special offers and discounts
Invitations to events. . .and more!
Click here
to create an account now
Posted 06 June 2016 - 03:09 PM
So far I have really liked the LED conversion on the MKZ. Definitely gives the car a more luxury look.
Owner of a 2007 Lincoln MKZ FWD since April 2014 (108k miles)
"INTOWEAPONS" - http://www.youtube.com/intoweapons
---
Lose this advertisement by becoming a member. Click here to create a free account.
---
Custom Search
Also tagged with one or more of these keywords: mkz, led, conversion, tail light
Lincoln MKZ Model Year Specific

→

2006-2012 Lincoln MKZ

→


Started by Juvibro99 ,

01 Jan 2018

Blind Spot Mirros

,

Conversion

and 1 more...

Answered Lincoln MKZ Modifications & Technical Forum

→

Key Fobs & Locks

→


Started by greenwood60641 ,

15 Nov 2017

windows

,

open

,

MKZ

Lincoln MKZ Engine & Powertrain

→

Lincoln MKZ Hybrid Owners

→


Started by Myron D. Brown ,

06 Oct 2016

E15

,

MKZ

,

Hybrid

,

2017

Lincoln MKZ Modifications & Technical Forum

→

Glass, Lenses, Lighting, Moon Roof

→


Started by Johnny Fume ,

12 Jul 2016

2010

,

mkz

,

interior

,

led

,

bulb

and 5 more...

Lincoln MKZ Forum

→

Welcome

→


Started by International J ,

09 Jul 2016

mkz

,

2017

,

LSE

,

eco boost
Privacy Policy
Terms of Service ·